Friday, 30 October 2015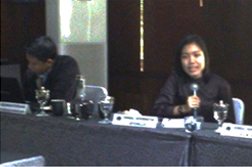 Indonesia recognized the active role of Seychelles Honorary Consulate General in promoting partnership between Indonesia and Africa, as mentioned by Director of Africa, Mr. Lasro Simbolon from Ministry of Foreign Affairs of during the African Sub-Sahara Consular Meeting on October 29th, 2015 at Novotel – Bogor, West Java

The meeting is aimed to optimize the bilateral collaboration between Sub-Sahara countries and Indonesia in the trade & investment, education &culture, capacity building& human resources development.

Mr. Lasro reiterated the potential of African market for Indonesia, and admired Mauritus and Seychelles as top investors from Sub-Sahara in 2014 to Indonesia.

Miss Lutviah, Assistant of Honorary Consul General of Seychelles highlighted the roles undertaken by Seychelles to strengthen the bilateral cooperation with Indonesia through exchange of best practices in small islands eco-marine tourism development, environmental and bio-diversity protection and small medium industry partnership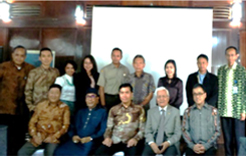 In the cultural sector, we have co-sponsored local governments of Indonesia to take part in the International Carnival de Victoria which is attended by more than 60 countriesannually since 2011, said Miss Lutviah.
During the carnival, Indonesia through its local governments successfully enhance the promotion of its tourism destination to the world by show casing the multi ethnic culture diversity in the presence of global visitors and international media.
The one day meeting was attended by Director of Marketing and Export Information from Ministry of Trade, President of Association of Honorary Consul of Indonesia (AHCI), Honorary Consul from Namibia, Sierra Leone, Kenya and Guinea.
Seychelles compliments the meeting andtrust that such opportunity will enhance productive networking among the honorary consular from Africa Sub-Sahara Countries.